TRANSFORMING OUR FOOD SYSTEM
Scaling agrifoodtech globally to shape a sustainable and resilient food system
Accelerate your startup for global growth
Whether you are an idea-stage founder or are scaling up into new markets, we are your trusted partner in growth.
We support the wider agrifood ecosystem
Corporates
Engage with startups and agrifoodtech to future-proof and grow your business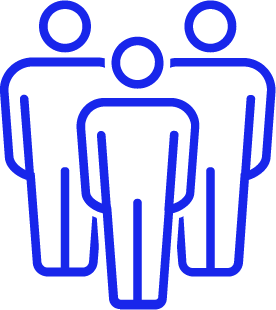 Investors
Deal flow and opportunities to invest in best-in-class agrifoodtech startups from around the world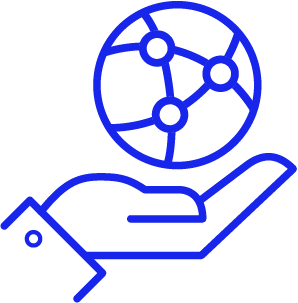 Governments
Catalyse your local agrifoodtech ecosystem and connect it internationally
Southeast Asia's first
We are the region's first global accelerator dedicated to agrifoodtech for impact.
We are supported by the government agency Enterprise Singapore and headquartered here to serve as a hub for startups to do business in the region and beyond. 
Join us to usher in a new dawn for the agrifood sector internationally, from our base in Asia. Let's grow our future together! 
We are an appointed EntrePass Partner
An initiative under Startup SG, EntrePass is a work pass aimed to support foreign founders in establishing innovative tech or venture-backed startups in Singapore. Through EntrePass, you can look forward to join Singapore's vibrant tech startup community and gain access to networking, fundraising, and co-innovation opportunities.
As an EntrePass Partner, foreign founders that have received our endorsement will enjoy additional privileges and have their EntrePass applications prioritised. All criteria for EntrePass remain unchanged.
Endorsed founders/ startups get to enjoy:
1. Expedited processing of the application, which reduces the timeline from an average of 8-10 weeks to 5-7 weeks
2. Assistance regarding the application processes with the Ministry of Manpower (MOM)
3. Support for privileges to bring in dependants
Hear from our alumni
AgFunder and the GROW team gave our start-up and to me more than I had imagined, both professionally and personally. I believe that our company is at a better point also thanks to this amazing programme.
Anat Natan
Co-Founder and CEO - Anina Culinary Art
The GROW team's dedication to help their portfolio companies succeed is felt in every great execution they did. You will feel it in every session & interaction they have with you. The Demo Day was super awesome. We also finished the programme with 2 collaborations with other portfolio companies. Overall, would definitely recommend this programme!
Helga Angelina Tjahjadi
Co-Founder and CEO - Green Rebel Foods
Every startup needs that inflection point in their path to growth, and we achieved that when Mayani became a part of the GROW Impact Accelerator. A great degree of intentionality around innovation-building, deep social capital within the agri-food sector, and the backing of the world's most reputable agrifoodtech venture firm — these are the fundamental values we got from AgFunder & GROW.
JT Solis
Co-Founder and CEO - Mayani
Add our impact to your inbox
Get our free 5min monthly newsletter to plug into our agrifoodtech ecosystem
"*" indicates required fields